Our Services
Media and Advertising solutions for today's ever diverse market.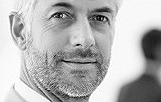 Crofton Resources provide the resources required for a multitude of marketing and branding strategies. We can facilitate your requirements on a media or advertising agency basis combining true flexibility to compliment your business.
Our aim is to provide an open, honest and more so transparent service completely focusing on our clients needs and requirements. Our simple yet innovative approach is achieved through a multidimensional and diverse array of services.
Whether you simply wish to communicate with current/potential consumers or the general public to the creating/planning/handling of advertising or other forms of promotion, Crofton Resources has the experience and resources to help you. Our main aim is to work with and process our client's activity across PR, Direct Marketing, implementation planning and to focus on profitability and return on investment through careful, efficient and more so simple and understandable processes.
Testimonials
"Gladstone Brookes utilise Crofton Resources for all visual marketing, such as TV & Media exposure. Crofton Resources provide a full media buying and placement service and have given us a great platform from which to grow the business. Their advice and recommendations are well explained and reasoned, leading to very impressive results. More importantly, 'CR' provide the transparent and trusted service Gladstone Brookes require to take us into the unknown world of marketing. We would highly recommend their services."
Lisa O'Neill - Director, Gladstone Brookes
"Crofton Resources always demonstrate professionalism and a flawless service in all respects. Their pro-active attitude and speed of delivery has always ensured that all campaigns are tightly managed to ensure optimum results are delivered and ROI achieved.  Their continual creative ideas and timing of implementing these strategies across integrated multi-channel campaigns has ensured our mutual client's longevity and continued growth in their sector. Crofton's teamwork, impartial advice and friendly approach makes it all a pleasure to be working with like minded professionals who always deliver.  I would highly recommend their services time and time again."
Manuel Riveiro - Account Director, Venture Media Ltd