Our Strengths
Our collective strengths have been proven in the following areas:
Endowment Misselling/Compensation
British Coal COPD Respiratory
Compensation Scheme
Bank Charge Compensation/Redress
Industrial Disease Compensation
Personal Injury
Commercial Marketing
Retail Marketing
Transparent, open minded enthusiasm, our aim is to make your problem our solution.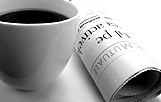 Crofton Resources was established in 2007 to achieve optimum media and advertising agency activity across a broad spectrum of products, to begin working with a select group of clients and business partners.
The Management of Crofton Resources has been involved with various marketing campaigns, ranging from local activity to some of the largest campaigns and schemes in various jurisdictions including the United Kingdom.
With the benefit of large cross media campaigns being successfully concluded and working in the highly technical fields of law, consumer complaints and other direct marketing campaigns, we have applied a very simple yet thoroughly effective route to market for present and future business partners and clients alike.
Drawing on a wealth of experience and with a "no nonsense" approach, it is understandable why our business partners success is achieved in the shortest amount of time possible, as the usual "trial and error" of such marketing campaigns has effectively been removed allowing for a far speedier and successful outcome.
There is no doubt that potential business partners wish to harness the expertise of previously successful individuals and to this extent the combined knowledge, experience and success of the Crofton Resources team has been and will continue to be the underlying factor when making a choice. Crofton Resources individuals are employed on the basis of open mindedness, enthusiasm and energy that ensure safe delivery of the individual's requirements from the sole trader to the international corporation.